The owners of Powerhouse Gym are pumping up their presence in Tampa.
Brothers Matt and Eddy Midyett and John Sanguinetti, who own the Powerhouse Gym in downtown Tampa's Channel district, have signed a 10-year lease for 3251 W. Hillsborough Ave.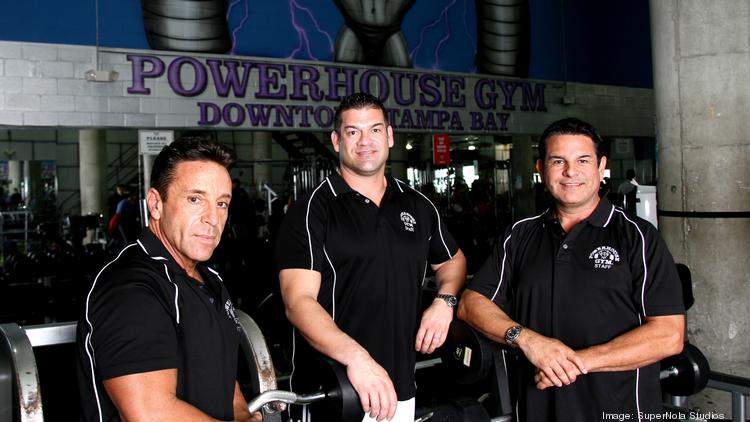 The 50,000-square-foot storefront will be converted to Powerhouse FX, a fitness concept that focuses on functional fitness as well as sport-specific training. The new location represents an investment of about $1.8 million,Matt Midyett said, and will create 50 new jobs.
It's slated to open in March 2016. Memberships will range from $29 to $89 per month.
The new location will offer mainstays of the Powerhouse brand, Midyett said — think group fitness classes and weight loss and nutrition plans. But the FX concept has a large educational component, he said, that will focus on local athletes, from high school to professionals.
"Functional fitness" refers to training for everyday mobility — lessening the chances of injury from everyday tasks and chores. About 15 percent of their members are bodybuilders, Midyett said, and he expects about the same number at the new location.
But while those clients are focused on bulking up, FX focuses on general fitness. "The athletic build is what people really want, to be toned and strong," he said.
FX represents the evolution of the Powerhouse brand, Midyett said, which was founded on bodybuilding.
"But we've had to change and evolve with the times," he said. "In other words, if we were just a meathead gym, we'd never make it. You need to get the mainstream person in here."
The brothers opened the downtown Powerhouse Gym in Grand Central at Kennedy in 2009, which occupies 40,000 square feet at the corner of Kennedy Boulevard and Meridian Avenue.
Ashley Gurbal Kritzer is a reporter for the Tampa Bay Business Journal.